Pioneer in R&D and Manufacturing of PSA Air Separation Plant.
Pressure Swing Adsorption Oxygen Generation Equipment|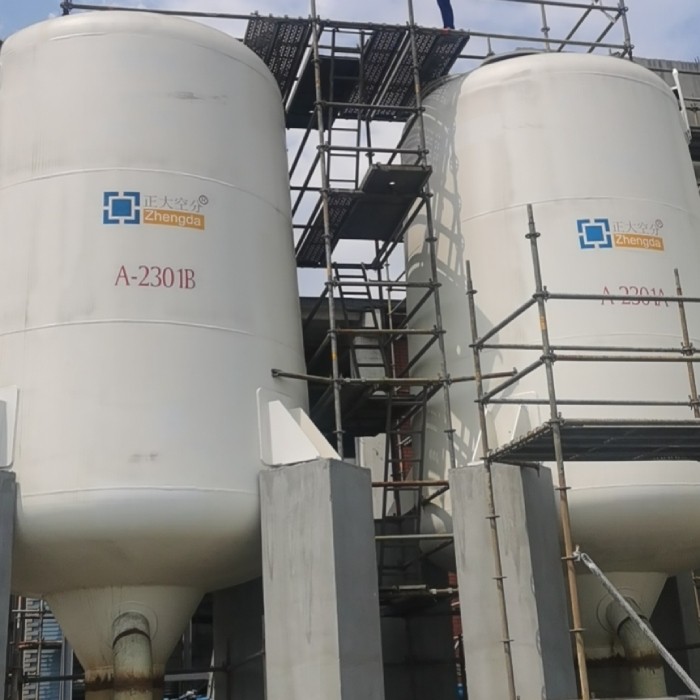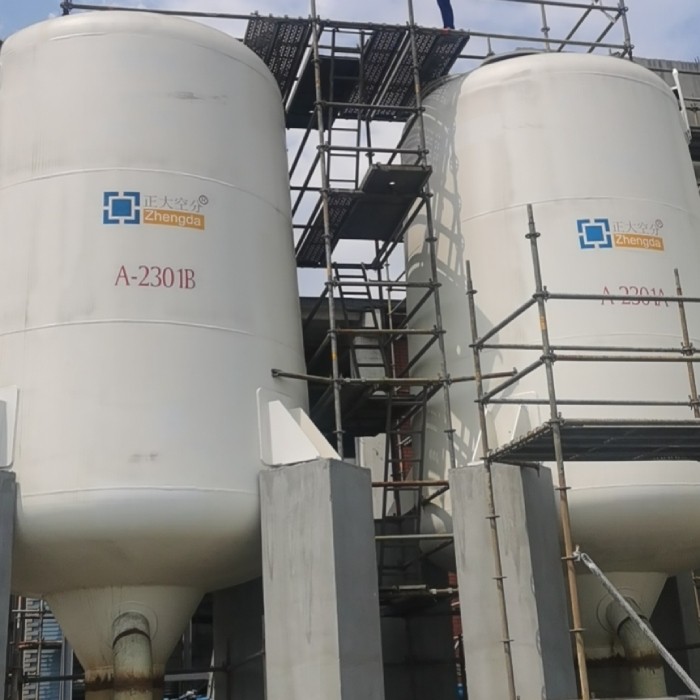 | | |
| --- | --- |
| Categories | PSA Oxygen Generator |
| Brand | ZHENGDA PSA Air Separation Plants |
| Model | ZSO |
| Oxygen Output | 5~200Nm3/h |
| Oxygen Purity | 70-94% |
| Oxygen Pressure | 0~0.5MPa |
| Dew Point | W-40P (under the normal pressure) |
| FOB port | Shanghai Ningbo |
| Terms of Payment | L/C, T/T |
| Update Time | March 28,2023 |
ZSO pressure swing adsorption oxygen generation equipment adopts the high-quality zeolite molecular sieve as the adsorbent, and uses the pressure swing adsorption principle to directly obtain oxygen from compressed air.
Operating Principle
The compressed air uses the air purification system to remove oil, water, solid dust, and other impurities, and then enters the adsorption tower with the zeolite molecular sieve. A great deal of nitrogen, carbon dioxide, water vapor and other gases in the air are adsorbed by the molecular sieve, and the oxygen can pass through the adsorbent due to its high diffusion rate, so as to achieve the separation.
When the nitrogen and other impurities adsorbed in the adsorption tower reach a certain degree, the pressure reduction may achieve the zeolite molecular sieve desorption, so that the adsorbent is regenerated and repeatedly used.
Technical Features
1. The labyrinth gas-flow diffusion device (national invention patent) can make the gas flow evenly distributed, and greatly enhance the utilization rate of the molecular sieve. The unique muffler device (national patent) can effectively reduce the running noise of the equipment.
2. Have complete process design, optimal use effect and unique protective measures for molecular sieves, to lengthen the service life of the zeolite molecular sieve.
3. The intelligent interlock unqualified oxygen emptying device can ensure the quality of oxygen.
4. The oxygen device flow rate, automatic purity adjustment system, remote control system and so on are optional.
5. Simple & convenient operation, stable running, and high degree of automation may achieve the unmanned operation.
Technical Indexes

1. Oxygen Output: 5~200
Nm³/h
2. Oxygen Purity: 70-94%
3. Oxygen Pressure: 0~0.5MPa
4. Dew Point: W-40P (under the normal pressure)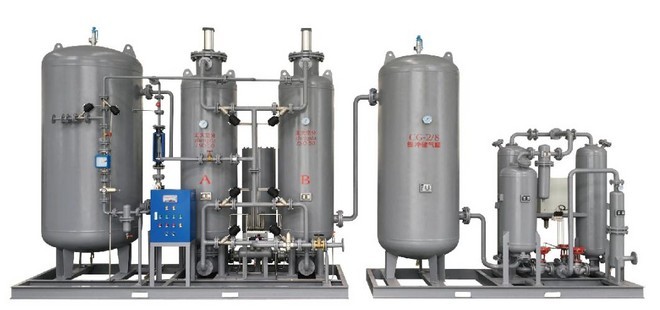 Main Technical Parameter Table (Purity: 90〜94%)


Model (ZSN Standard)

U2 (Nm³/h)


Effective Gas Consumption (Nm³/min )

Air Purification System

ZSO-5

5

1.3

KJ-2

ZSO-10

10

2.5

KJ-3

ZSO-20

20

5

KJ-6

ZSO-40

40

9.5

KJ-10

ZSO-60

60

14

KJ-20

ZSO-80

80

19

KJ-20

ZSO-100

100

24

KJ-30

ZSO-150

150

36

KJ-40

ZSO-200

200

48

KJ-50

ZSO-300

300

68

KJ-70

ZSO-400

400

90

KJ-90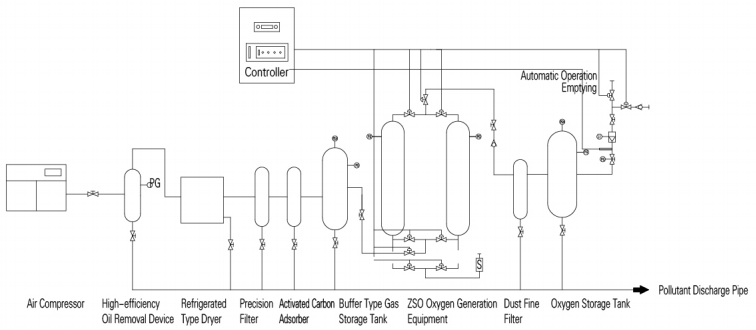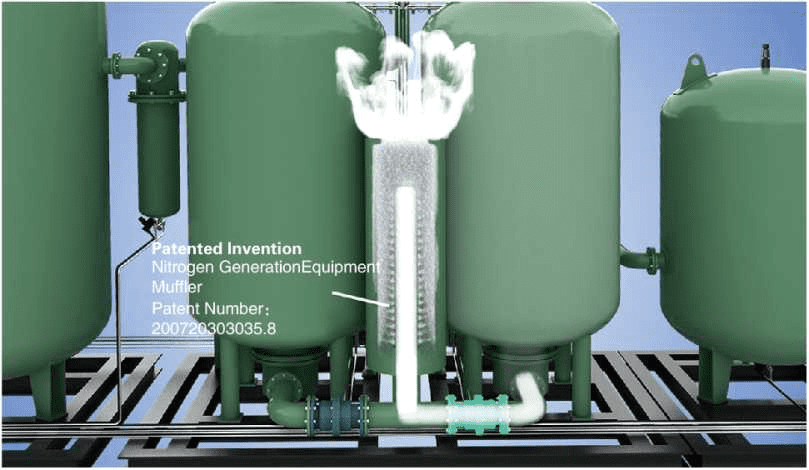 Transparent and high-quality nanny service is a beautiful and scenic line of Zhengda.